Our story
SavviSand was designed by two sisters from Northern Ireland who wanted to find alternative methods to sand-removal. Co-founder Celine McDonald states that they wanted to find something that was "natural, simple and quick to use." 
After searching the market for their desired product, they found it was lacking. Passionate about finding a pain-free approach to sand-removal, SavviSand was founded after extensive research and is already considered an indispensable beach accessory.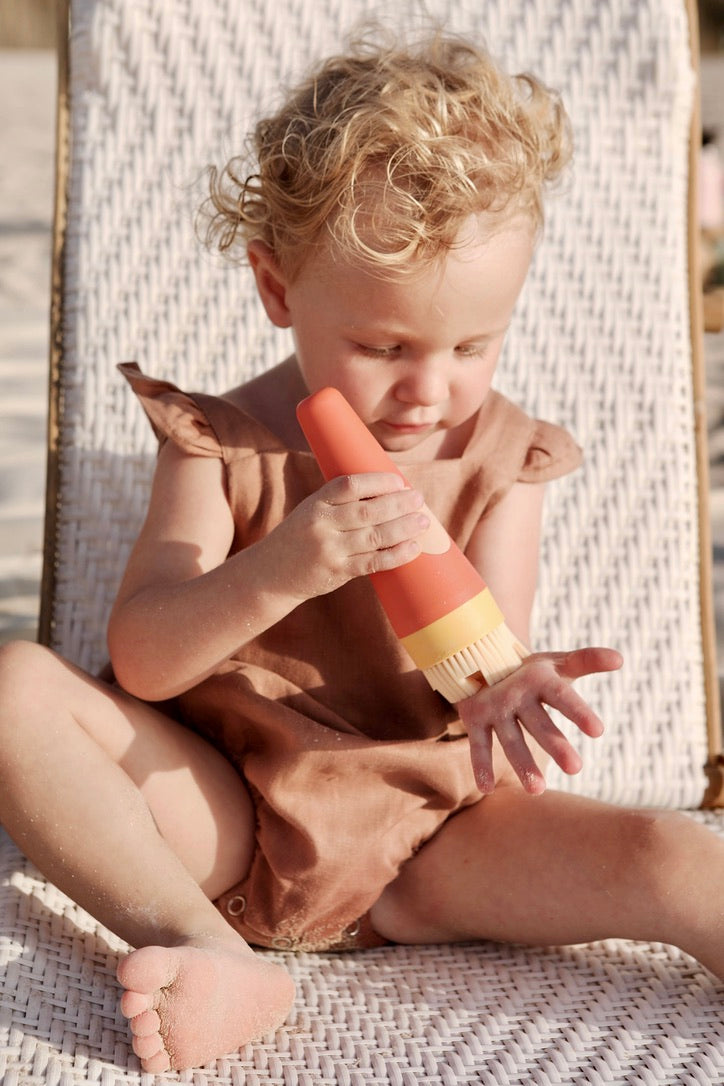 Award Winning
SavviSand has become a must-have beach accessory for those who want a natural, insect repellent method of removing sand. Launching in June 2019, SavviSand has already received numerous accolades for its clever design and function. Savvisand was a finalist for the 'Best New Product 2019' at the esteemed Irish magazine Mums and Tots. 
An award-winning beach accessory, Bizziebaby honoured SavviSand with a silver award in their category for 'Best Travel Products and Accessories 2019'. Not only earning awards, SavviSand has been featured as Editor's Choice in two of the top style magazines for mothers in London - Absolutely Mama and Yummy Mummy.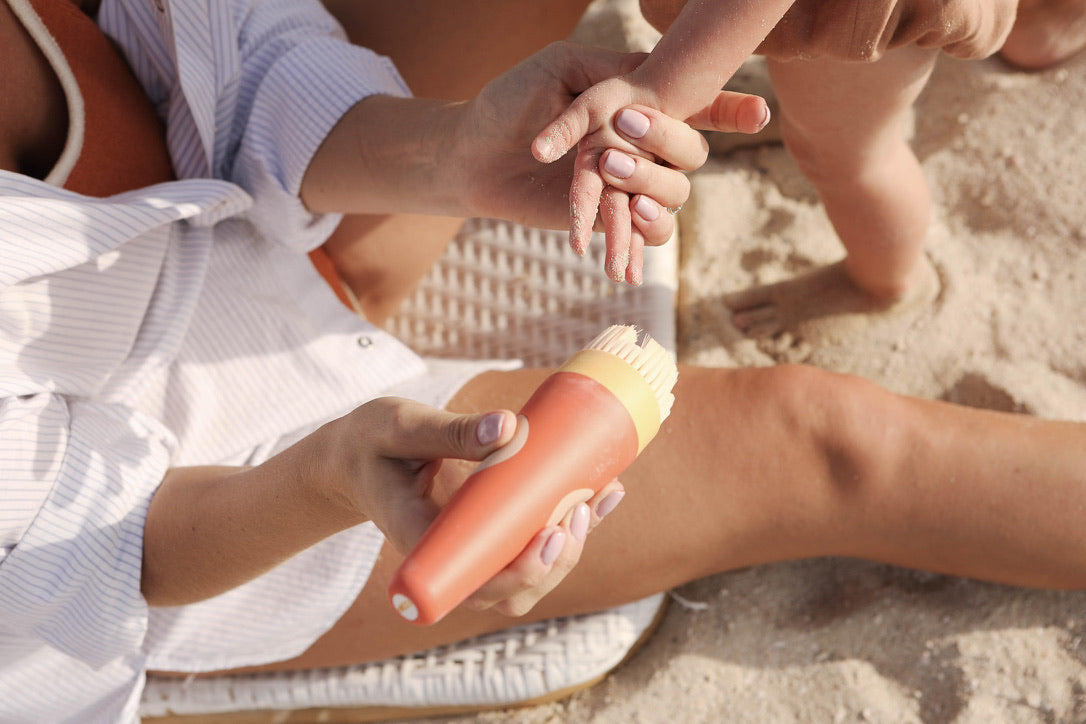 The Perfect Beach Accessory
Built on a passion for the sand and waves, Savvisand is the perfect way to ensure a stress-free trip to the beach. The perfect beach accessory, it gently removes sand with a dual-purpose head. The head of the applicator sweeps the sand away while wet sand can be removed by the press of a button. The applicator contains a powder that can be released onto target areas.
A patented applicator, the natural, toxin-free formula works by drying up wet sand that can then be swept away with a simple motion. Made with plant and mineral extract, Savvisand can also serve as a natural deodorant and dry shampoo - multipurpose and eco-friendly, a necessary beach accessory for everyone's beach bag.